New Orleans Carpet Cleaning – 504-684-4394
Welcome to Nola Carpet Cleaning, your number 1 New Orleans carpet cleaning specialists. With state of the the art steam cleaning we offer our customers extensive carpet cleaning, furniture cleaning, air duct cleaning and even title and grout cleaning.
Our highly professional  team of specialists offer these comprehensive services to both commercial and domestic customers through out New Orleans Louisiana and the surrounding areas. Our customers realize that our exceptional service , friendly employees and expert knowledge can have your carpets and furniture looking as good as the day you purchased it!
Whether you need paint or other stubborn stains cleaned or you would like water damage restoration, we can help you feel proud of your carpets  and furniture once more.
How Have We Become The Number 1 New Orleans Carpet Cleaners!
Extensive knowledge, passion and the ability to clean even the dirtiest and most filthy carpets quickly, efficiently and with total customer satisfaction! Our customers have seen time and time again, that our cleaning and maid service is only finished when you and our customers are completely happy with the carpeting cleaning.
Our unique and very refreshing approach to carpet cleaning and customer satisfaction has rapidly helped us to become the number 1 choice for carpet cleaning, upholstery cleaning and domestic and commercial maid services in and around New Orleans.
We can offer you a huge variety of specialised carpet cleaning methods, ranging from hot Water Extraction and Steam Cleaning to Chemical Dry Cleaning and Pet Odour Treatments, including urine odour removal. Our specialist teams will have you smiling from ear to ear with the quality and efficiency of all of our cleaning services.
Where To Find Nola Carpet Cleaning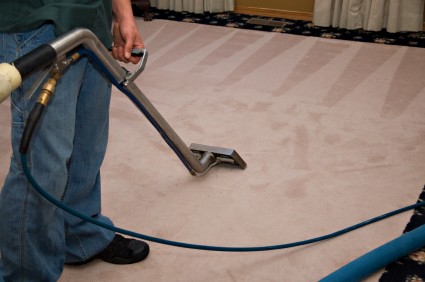 With  offices conveniently  located in New Orleans  Louisiana and Metairie, Louisiana. We can offer daily carpet cleaning for any of these areas: New Orleans, Metairie, Kenner, Harahan, Lakeview, Hammond, Covington, Mandeville, Slidell, Chalmette, Arabi, Harvey, Gretna, and Marrero.
We offer you flexibility, so that you can have your carpets and upholstery cleaned at a time that suits you! Daily secluding and fixed appointments means you can call us today and have your carpets, rugs and furniture cleaned at the time that suits your family or business needs!
By using the most environmentally friendly and powerful cleaning chemicals, our specialist cleaning teams will deliver you outstanding results time and time again!
What Services Can We Offer You?
We offer full cleaning solutions all over New Orleans, Louisiana below are the services that you can order today.
Quick Drying Steam Cleaning: Perfect for cleaning carpets and rugs. This service will have your carpets looking and smelling fabulous. Stubborn stains, dirt and odours are fully removed.   The quick drying steam clean will dry so fast that there is no waiting around! This means that you and your customers can walk on the carpet almost straight away.
Our state-of-the-art equipment will effectively remove soil from the bottom of the carpet fibres, where dirt hides. Our carpet cleaning will also fully remove  allergens, and parasites  that have settled. This will make your home or office cleaner and safer for you!
Green Carpet Cleaning: We use only the most environmentally friendly products and carpet cleaning solutions. These eco products  offer fantastic results and you can rest assured that we are helping the planet too. Our  green carpet cleaning teams, always deliver the highest quality finish without putting you, your pets or family and any health risk.
Our expert carpet cleaning is fast becoming the leader for environmental carpet cleaning. By constantly developing and researching state of the art methods and practices, we can deliver you exceptional  cleaning results , that are safe for your home or business.
Specialist Rug Cleaning:  Our team can clean oriental rugs, area rugs and highly decorative rugs quickly and safely. This will restore your rug to its former glory. Even if your rug looks clean you will be surprised by how much dirt, grime and unhygienic odours will be removed.
Upholstery Cleaning: Here at Nola Carpet Cleaning our expert teams can clean furniture, upholstery and restore them to their former glory! Our state of of the art furniture cleaning methods. will have you telling your friends and colleges about the quality of upholstery cleaning! Stains, dirt odours and even paint will quickly disappear!
Our expert cleaning technicians utilise the most up to date methods and best practices  to deliver you outstanding cleaning results every time. We know that you  need to be able to use your furniture and upholstery, so our expert cleaning technicians will ensure rapid, high quality service.
Domestic and Commercial Maid Service: Our maid service is designed to offer you complete house or office cleaning. Dusting, polishing and making your environment clean , fresh and welcoming.
Air Duct Cleaning: Our customers frequently use this service to clean air ducts, ventilation and air conditioning units. With exceptional cleaning  results, you will see the difference! Our steam cleaning for air ducts is designed for residential and industrial applications.
Tile and Grout Cleaning: We clean your tiles and grouting, restoring their natural shine whilst  removing tough residual black marks and stains. This service will help you to feel proud of the exceptional cleaning standard! No more water marks, lime scale or  annoying stains.
Water Damage Restoration: Nola Carpet Cleaning use the highest quality cleaning products and methods to completely restore water damaged carpets, rugs and upholstery. Our water damage restoration service will have your carpet looking as good as new!
Contact Us Today To Learn More About Our New Orleans Carpet Cleaning Service
Our reputation is build on expertise, outstanding customer satisfaction and exceptional carpet cleaning results. For all residential, industrial or commercial carpet and upholstery cleaning contact us today! Make your dirty carpets looks as good as new!